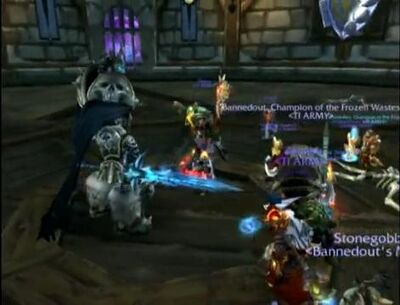 Story
TI ARMY is a guild that was merged with VampirosPT and Portugal legion members. It was the strongest portuguese guild on the server and almost all portuguese persons were there.
Drumans, Farner and Ledgend joined the guild at wrath of the lich king until the release of the Crusaders Coliseum where they first met Lich King in person.



Ad blocker interference detected!
Wikia is a free-to-use site that makes money from advertising. We have a modified experience for viewers using ad blockers

Wikia is not accessible if you've made further modifications. Remove the custom ad blocker rule(s) and the page will load as expected.